The Results tab is optional but very useful
In version prior to 4.0 the Results page under Service\Advanced was always present.
The result page displays a list of parameter values. The list is managed by the toolbar:'

- Add parameters from tag database


- Configure - change parameter link


- Selection up


- Selection down


- Delete parameter


- Refresh values


- Help - activate this page
Measured values of each inspection are shown in this panel. The display show and icon for the result type a yellow values means that the value is not valid, a name, a value and the unit defined in the tool.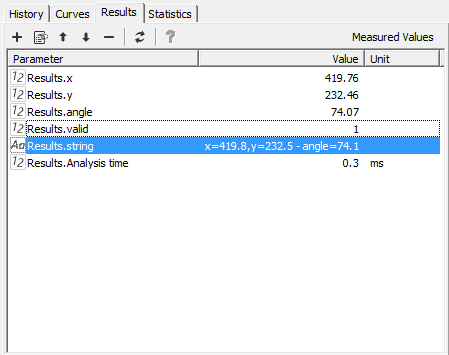 The parameter selection dialog is activate by pressing

or

- it is used to select the parameter to display