The Custom Page is a client page for user defined plugins of any kind. This is a very powerful feature that enables the Scorpion Vision user to create the whatever is needed.
The following plugins are support:
.

Net Pages

A

ctiveX Control

S

corpion Python Plugins
The plugins are managed from the Panel Administrator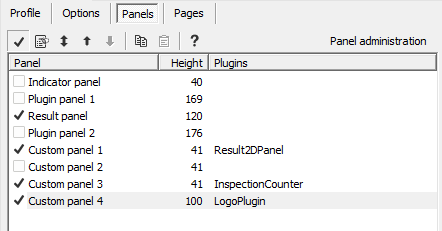 In the sample below a Result2DPanel showing the 2D position of the selected valve, a simple InspectionCounter and a Logo Plugin based on .Net is used.