Scorpion Vision Apps is a concept machine vision to simplify machine vision for the User, OEM and the System Integrator. Scorpion Vision Apps  is  CSOTS - Custom Software Of The Shelf :)
Custom to meet the customers needs and off the shelf to comply with the customer's budget.
Simple for the User For the user it is simplified by the following facts:
Only ONE simple operator screen
Standard User Interface Concept

Only three operations

Start and Stop
Access system configuration with password protection

Integrated remote access

Extremely easy configuration
Complete help description for system
Easy installation and deployment
Standard off-the shelf hardware and software
Simple Operator Screen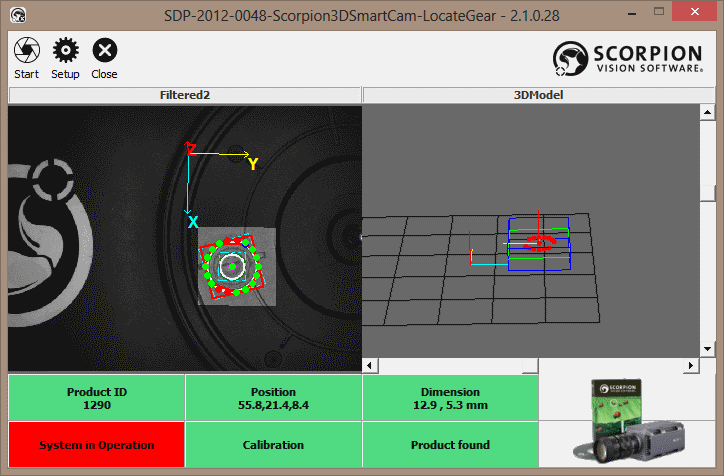 Easy to use and understand system configuration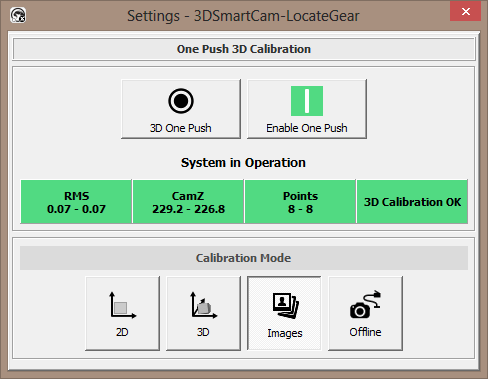 Simple and efficient for the System Integrator

For the system integrator it is simplified by the following:
A number of standard Scorpion Vision Apps is available from Tordivel AS
Low development cost

No program development - everything configured using Scorpion Vision Software

Based on the proven Scorpion Vision Software 2D and 3D Framework
Access to Open-Source for Image Processing
Extendable with the best component technologies :  Scorpion Python Plugins,  .Net and ActiveX components.
Increase the power and value using Open Source Frameworks like OpenCV, NumPy and SciPy