The Classifier tool is used to define classes.
A class consists of a user defined distance measure consisting of a set of coeffisients and the Scorpion tag database results.
Below an automotive seat is identified combining the results from a texture matcher, two line finders and a color matcher. The region of interest of the tools are vizualised on the image.

The Classifier provides an extremely powerful method to combine results to get a classification result.

Features
Displays a sorted list of references with the parameter values. The feature classification menu are used to change the display mode.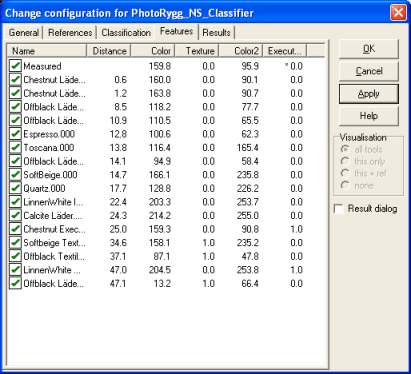 Visualisation
The reference tool are visualised.

Results