The DataImport tool is used to import results into the scope of a ToolBox tool.

Setup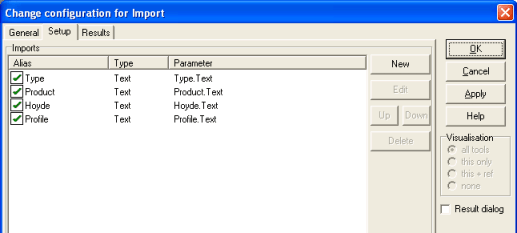 The variable - alias is represented in the original tool's result reference.
Press New to define new aliases
Press Edit to change an alias
The Parameter Setup dialog can map
Scalars
Text
Logic
Points
Lines
to a local toolbox alias. The alias provides transparent access to these variable in the outer toolbox scope.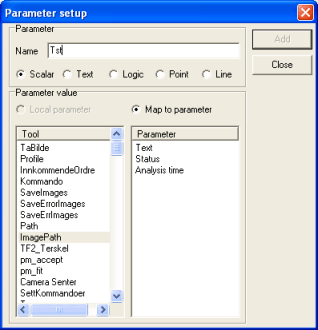 Visualisation
(None)

Results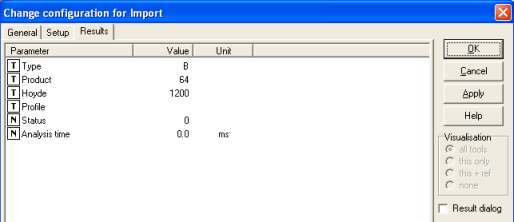 The results reflect the number of aliases defined.