Scorpion can send or receive commands and values to and from other applications over RS232 and Internet Messenger. Thus Scorpion can be configured and managed from external systems. These can also be other Scorpion systems. An external system may also send commands, set values in or receive values from Scorpion.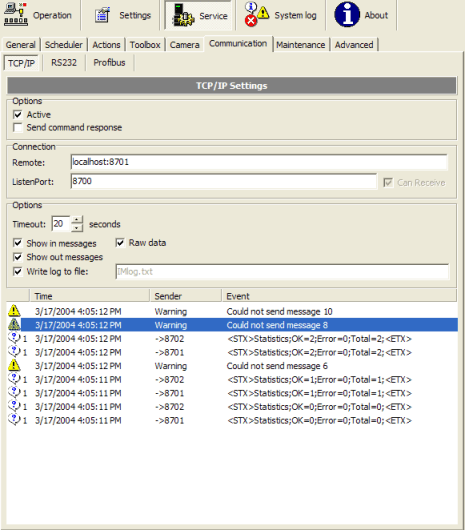 Under Profibus you get an overview of the signals to and from the production line.
Note: Using the OPC ActiveX is an alternative to use the built-in Siemens Profibus component.