The service settings are only available for authorized service operators and are hidden by a PIN code. Press the Setup button to open the access control panel.

The code is different from the Settings code. The Service code unlocks however also the Settings panel. When the PIN code is correctly entered, the Service button is visible on the right side operation panel. Management of the password is done from the Service\General\Profile page.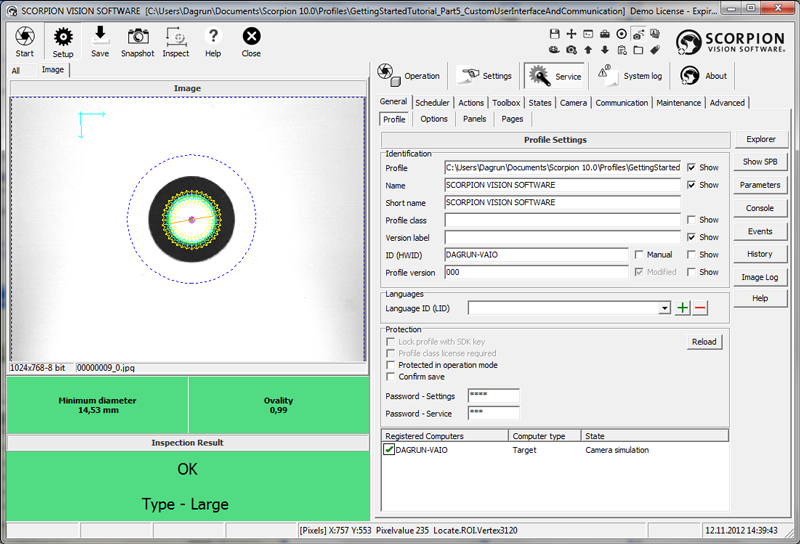 Each service panel is shortly described in this section.
Service Toolbar
The Service toolbar provides convenient shortcuts for often used functions:

More information about Service Toolbar